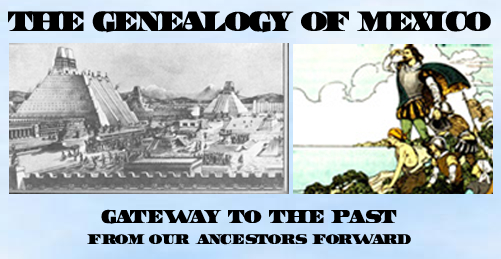 Personal Genealogy

1-Gary Eugene Felix b. 1957 in Los Angeles, California Brother: Anthony Jess Felix b. 1951 in Los Angeles, California Lives in the Phoenix area. New! Visit his company website here:

AzArtMart.com Mother: 3-Dolores Loera (married name Felix) b. in Morenci, Arizona Maternal Grandmother: 7-Isabel Moran (married names Loera, Martinez) b. Jul 01 1905 (Torreon?) Mexico d. May 1985 Safford, Arizona Sister: Margarita Moran (married names Ulloa, Luna) b. Jun 10 1913 El Paso, Texas d. Oct 1989 Ajo, Arizona Sister: Aurorita Moran b. Mar.13,1911 baptism: San Antonio de Padua, Cuencame, Durango, Mexico 04 Jun 1911 d. Mar 27,1921 Morenci, AZ Measles Maternal Grandfather: 6-Manuel Loera b. 1901 Chalchihuites, Zacatecas Mexico (A colonial mining town near the border of Durango) entered El Paso USA - 8 Aug 1923 d. Jan 4 1932 Morenci, Arizona Lung problem mine related. Brother: Carlos Loera Maternal Great Grandmother: 15-Eufemia Castro (married name Moran) b.c1885 d.c1916 Morenci, AZ Maternal Great Grandfather: 14-Manuel Moran b. May 10 1883 Sombrerete, Zacatecas Mexico d. Aug 14,1930 Morenci, AZ Laborer in the El Paso Smelter Lung problem mine related. Medium height, build, brn eyes and hair. Brother: Juan Moran Father: 2-Manuel de Jesus (Jess) Felix b. 1927 in Navojoa, Sonora Mexico US Army (Germany) end of WWII d. 2005 Prescott, Arizona - he is deeply missed. Guest Book for Manuel J. Felix. World War II Honoree. Obituary. Paternal Grandmother: 5-Laura Santoscoy (married names Felix, Reda) b. Sep 25 1905 in Guaymas,Sonora Mexico d.Aug 1991 Banning, California Brother: Ramon Santoscoy Chief of police in Mexicali at one time His children: Rebecca (married name Gamboa), Sarita, Carlos and Ramon are from Mexicali. Sister: Eva Santoscoy (married name Garcia) Paternal Grandfather: 4-Jose Librado Felix b. 1902 Los Bahuises, Navojoa, Sonora Mexico d.(?) Entered Nogales, Arizona, USA - 27 Apr 1928 Brother: Juan Felix Sisters: Michaela Felix Carmen Felix Sister: Gregoria Felix (married name Gamez) b. Nov 17 1899 d. Aug 1987 San Jose CA Husband: Leonardo Gamez Children: Leonardo Gamez Manuela (Nellie) Gamez - entire family passed away in an auto accident. Phillip Gamez Billy Gamez Paternal Great Grandmother: 11-Refugio Vejar (married names Santoscoy, Arce) b. c1880 Alamos, Sonora Mexico Nun then a school teacher d. c1943 Los Angeles, California Brothers: Rafael Vejar Carlos Vejar Sisters: Dolores (Vejar) Rafaela (Vejar) Guadalupe (Vejar) (married name Maytorena) Paternal Great Grandfather: 10-Jose Clodomiro Santoscoy b. c1875 Guadalajara, Jalisco Mexico School principal d. c1912 Guaymas, Sonora Mexico Paternal Great Grandmother: 9-Luz Dias b. c1880 d. ? Paternal Great Grandfather: 8-Jose Librado Felix b. c1875 Navojoa, Sonora Mexico d.(?) (His Mother lived to be 104 yrs. old) (Owner of a lot of land in Navojoa) Paternal Great Great Grandmother: 23-Geronima Lopez (married name Vejar) b. c1855 Guaymas, Sonora Mexico d.(?) Paternal Great Great Grandfather: 22-Rafael Vejar b. c1855 Guaymas, Sonora Mexico d.(?) Barber by trade Genealogy Related Links and Information
Felix Surname A Link to the Felix of Sonora Mexico The Felix Family Forum. The Felix Surname Message Board. WWW.PrimosFelix.com.mx for coat of arms, pictures and other information on Felix's in Mexico. The earliest Felix in Mexico that I have found is Catalina Felix. She married Diego Rubio of Santa Maria del Campo, Castilla Spain in 1619, in Guadalajara, Jalisco Mexico. They had 3 sons, Antonio and Pedro Rubio and Alonso Felix. Antonio and Pedro became Priests. In those days you could take your Mother's or Grandparents surname. Santoscoy, de los Santos, Santos, Coy Surname Visit my de los Santos cousin at Gen Web - Nuevo Leon Coy is also the name of a city in Murcia Spain. The most likely origin of part of the name. The book "Indice Geobiografico de Cuarenta Mil Pobladores Espanoles de America en el Siglo XVI" lists the early newcomers to the new world from 1493 to 1519. There is listed only one Coy by the name of Bartolome Alvarez de Coy who happens to be from Lepe Huelva Spain, the birthplace of Bernardo de los Santos Coy the originator of the surname. Bartolome was listed as a passenger to Santo Domingo in 1514. There are still Coy's in Huelva and many can be found in the province of Murcia today. Check to see if your surnames are in Spain's white pages. Those of us that have various forms of the de los Santos Coy surname in our family tree are also descendants of Ines de la Cerda, Bernardo's first wife. Her parents were: Fernando Canales de la Serda, born in Spain and Isabel de Castro y Figueroa born and married in Spain. Her younger brother, Pedro de la Serda was a priest in Saltillo. He was born in Reinos de Piru, Spain. There were 50 Santoscoy's listed in the White Pages of Guadalajara Mexico as of November of 1999. Find out if the origin of your name is possibly from somewhere in the world at Microsoft Expedia Maps A Santos Coy link to the Conquistador Andres de Tapia from the Ancestors of Pedro T. Rodriguez website. Also a de los Santos Coy link to King Ferdinand II of Spain. For more de los Santos Coy family trees see Pulido2000.com. The Santoscoy Surname Message Board. Loera Surname Early history of the Loera Surname "Martin de Renteria ... was recorded as among the founders of San Martin (Durango) in 1556, his companions being: Juan Navarro, Martin Perez de Uranzo, Martin de Urrutia, Martin de Onez, Martin de Larraga - all Basque; also Miguel de Castro, Portuguese and Pedro de Hermocillo, Martin Gamon, Juan de Loera, Diego Verdura de Vera, Diego de Villalobos, Juan de Zumaya, and a priest, Juan Garcia all listed as Spanish, though Zumaya is a Basque name and Loera is suspect though not so listed in the dictionary of Spanish surnames." The previous quote is from the book "With All Arms A Study of a Kindred Group" by Carl Laurence Duaine. The author spent over 20 years tracing his mothers side of the family to the 150 or so mostly Spanish, Basque, and Portuguese families that settled northeastern part of Mexico just after the conquest. The de Loera name is not one of the 150 under study but there is this mention. The name is found in 1 in 1000 homes in New Mexico. (refer to US Surname Distribution) The white pages of Portugal and Argentina show no Loeras. Spain shows no Loeras in the online white pages. Italy shows 2 Loeras. Worldwide check of e-mail addresses shows the name in Mexico and the US. A source of worldwide residential phone numbers and e-mail addresses can be found here: Worldwide directory of over 200 million phone numbers Email from other Loera's Message 1: The surname Loera is of two distinct origins. Firstly, it is of toponymic origin, that is, it belongs to that category of surnames which are based on the name of the place in which the original bearer was born or resided. In this instance, the surname Loera is an orthographical variant of the Spanish surname Loira, which derived directly from Loira, the Spanish word for "Loire", the name of a province located in northern central France and also the name of the largest river in that country. Thus, in the first case the surname Loera originated to identify a person who came (to Spain) from the Loire department or province of France. Alternatively the surname Loera is of locative origin deriving from a geographic or man make feature by or near which the original bearer lived. In this case, the surname Loera originated to identify one who lived by the banks of the river Loire. The name Loira or Loire is of uncertain etymology, maybe derived from the Old French word "Loir" (twelfth century), in turn derived from the Latin word "Lis, Liris" meaning "a dormouse". References to the surname Loera or its variant Loira are few as the surname is considered quite rare however, in the "Reperborio de Blasones de la Comunidad Hispanica" there is a record of a family by the name of Loira who were granted the following coat of arms. BLAZON OF ARMS: Transiation: Per fess azure and argent; issuing a knight or. Azure (blue) represents the planet Venus and signifies Loyalty and Truth. Argent (white) represents the moon and signifies Peace and Sincerity. Or (yellow) represents the Sun and Denotes Generosity and Elevation of Mind. CRESC: Three ostrich feathers. ORIGIN: SPAIN Message 2: I've talked to other people about this last name and some have told me that it is a french last name. Message 3: Edited According to one Loera, the name Loera is of French decent. He claims that in 1861, when the French invaded Mexico, a soldier with the last name of Loera set up a military post in Aguascalientes, Mexico. He also states that during his visits to France, he looked up the name Loera in a local phone book. He states that the name is very common in the city of Mullin, which is south of Paris. He also states that there is a city in Zacatecas, Mexico, which is mostly Loera. Message 4: Edited My family from my father's side is from Aguascalientes. Although there are quite a few spread all over Mexico, especially in neighboring states to Aguascalientes. But they originally moved because job requirements or because they married someone from other parts of the country. (Note: Aguascalientes was part of Zacatecas up until about 100 years ago.) Message 5: Edited From Marie Lacheze hmlacheze@wanadoo.fr "have come up with 18 Loera's for the entire country." "There are no big clusters but there are 3 in the Toulouse area and 3 in a small seaside town called St Jean de Luz.( both in the SW of France near the Spanish border)." "Loera here in France comes from Laera of which there are more..The name is very un French, the nearest French name is Leroy, which is Loera pronounced the French way. Loera (Laera) is most likely to be of Spanish origin and certainly not from the Loire Valley. O and E are rarely placed together in the French language and French family names do not end in A. Anyone in France with a name ending in a vowel is of Spanish or Italian origin." Marie is searching for her Davidson relatives who emigrated to Mexico in the 40's. Specifically she is searching for Roberto, Carmen and Juan Davidson. If you can help her, she can be reached at email address at the start of this message. The Loera Surname Message Board. According to the book "Spanish Surnames in the United States: a dictionary" the name Loera is from "One of the forty-five or so nicknames of Salvador in Sicily and Sardina, with a feminine ending giving "saviour"". Other Hispanic Genealogy Links
New! We Are Cousins and Mexican Genealogy by Moises Garza. Mexico Research Outline My Web Pages The DNA and Genealogical research of Crispin Rendon. Hispanic Heritage Project Resources Copies of pages of these catalogs can be ordered via email. The link we have been waiting for - Ancestry.com - border crossing data You will likely find ancestors here! John Inclan's Family Trees Many of the founding families of Northeastern Mexico. Nuestros Ranchos - Ranchos of Jalisco, Zacatecas and Aguascalientes Search for documents relating to immigration to the New World Includes Catálogos de Pasajeros a Indias. The Hispanic Genealogical Society of Houston, Texas. Cyndi's List of Genealogy Sites on the Internet for Mexico. Another place to find family Mexico Genealogy Forum Yet another place to find family The Mexico Country Message Board The History of Mexico
New! Conquest, 1519-1540 Some free online books. Time Line Overview - History of Mexico The Valdivia Shipwreck (1511) is an account of the earliest landing by Europeans, in the Yucatan of Mexico. The Aztec/Mexica is a comprehensive site of Aztec life and culture. Other Early explorations by Hispanics in the U.S.
Hispano America USA. A great starting point for researching Los Californianos. Other Links
New - Come and visit an online memorial to my Cousin (Mother's Sister's Son) called A Celebration of John F. Slater's Life! John was a volenteer pilot for the Flying Doctors of Mercy. Please join me in donating to this worthy cause, helping the disadvantaged of Mexico. Come and visit an online memorial to my Cousin (Father's Sister's Daughter) called Regine's Casual Blog on living with Cancer. Somos en escrito - The Latino Literary Online Magazine A helpful list of Mexican IGI Batch Numbers by state. Archivo General de la Nacion Mexico. Many of the documents are being digitized and will be available for viewing online A list of more recent and modern day Conquistadors. Somos Primos Dedicated to Hispanic Heritage and Diversity Issues. What are your chances of being related to these Conquistadors? Check this site out - Calvin Andrus: Genealogical Notes. Translate internet pages from English to Spanish, French, Portuguese, Italian or German (or vice versa) using AltaVista's Translation Page. Traduzca las paginaciones Internet de inglés al español usando la paginación de la traducción de AltaVista arriba. Traduisez les pages Internet d'anglais-français en utilisant la page de traduction d'AltaVista ci-dessus. Traduza páginas Internet de inglês ao português usando a página da tradução de AltaVista acima. Tradurre le pagine Internet da inglese ad italiano usando la pagina di traduzione del AltaVista qui sopra. Übersetzen Sie Internet-Seiten von englischem zum Deutschen mit der AltaVista-Übersetzung Seite oben. This site may help when doing research on records in Spanish. Spanish to English Genealogical reference. Help by supporting "The American Heart Association" Databases to the Conquistadors
Ancestors of Crispin D. Rendon. Goes back twelve generations. DELGADO, ARREDONDO and other northeast Mexico Families. There are 2833 individuals and 843 families representing 1064 surnames in this database. Other Databases
New! Eddie Pulido's Famiy Trees ARCHIVOS ESPANOLES EN RED. For finding Ancestors who came to the New World from Spain. Church of Latter Day Saints Site. Search for your ancestors online using some of the information found at the Family History Centers as well as other information. You can just type in a surname and check all the results (sound alike surnames may come up also). Documentary Relations of the Southwest (DRSW) Biographical and Genealogical Documents of the Southwest and Mexico. RootsWeb Meta Search - Comprehensive! familytreemaker.com Internet Family Finder New! Finding Your Ancestry Through DNA
Oxford Ancestors an affordable search of ancestry to area of origin. The Seven Daughters of Eve: The Science That Reveals Our Genetic Ancestry

by Bryan Sykes a leading world authority on DNA and human evolution. The science of finding our ancestors through DNA. Now, utilizing the information in this book we can find our ancestors using mitochondrial DNA or Y chromosome research. Hardcover - 320 pages.
Bookstore
Recommended reading:

Medal of Honor: One Man's Journey from Poverty and Prejudice
by the late Roy Perez Benavidez of El Campo, Texas. An inspirational story of a genuine hero. Under heavy fire and severely wounded Roy Perez Benevides single handedly saved the lives of at least 8 men in Vietnam. The life story of a very special person. See other reviews by following the link above.
Useful Searches
You can purchase BOOKS, MUSIC, VIDEOS, TOYS and ELECTRONICS through AMAZON.COM and have them delivered to your door.
SEARCH "The Genealogy of Mexico website" BELOW

EMail me; Gary Felix at
GaryF@pacbell.net